DRAW NO BET EXPLANATION & STRATEGY
What is Draw No Bet betting?
Draw No Bet removes the outcome of a draw on three-way odds. This article explains what Draw No Bet betting is and also provide strategies to be used.
The Draw No Bet is a way for punters to reduce the probability of a losing bet and can be used to:
Protect your stake if you believe there is a chance of a draw
How to bet on a Draw No Bet market
Let's say you want to bet on Chelsea to win against Arsenal in their Premier League game. As Chelsea is playing away the odds will be high, and just want protect your stake if there can be a draw
The odds on the 1X2 have Chelsea to win the game at 3.80, however, the odds on the Draw No Bet are at 2.65
If you placed a R1000 bet on Liverpool on the Draw No Bet market at odds of 2.65 your profit would be R1650.00
Check the tables below
HOW TO PROFIT IN DRAW NO BET
BETTING STRATEGY   PRACTICAL EXAMPLES
Having a good strategy is key to being a successful punter!​
Look for away teams with value​
Lets look on this match Eibar vs Atletico Madrid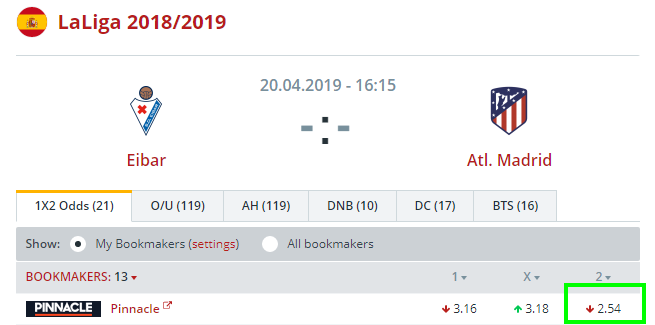 The main key is to find value, Atl. Madrid is the Favourite, odds of Atl. Madrid winning are at around 2.54. Based on the performance of this team even looking at the log standings. Atl. Madrid has high chances of winning this match, but then why is it priced at 2.54?. Answer is simple, because its playing away. Eibar has the home advantage. Looking at the Log Standings Atl. Madrid is at position 2 and Eibar is at position 13.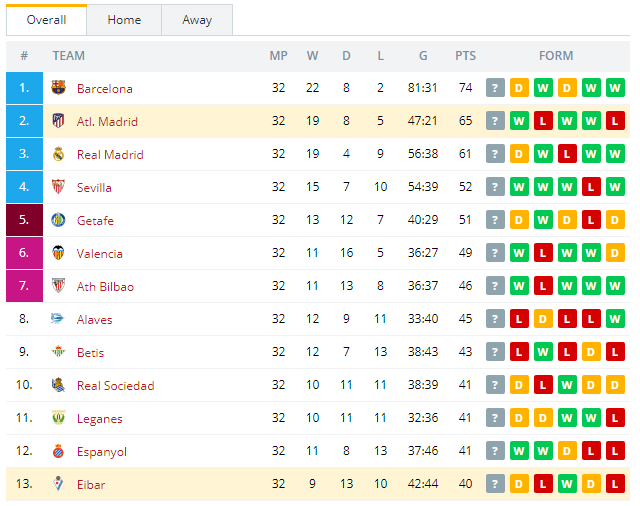 Atl. Madrid is paying more than it should be because its playing away (that's what we call value, That's what successful punters look for)
So instead of backing At Madrid @ 2.54 we will use draw no bet option (ATLETICO MADRID WIN – DRAW NO BET) at odds of 1.75, Draw No Bet odds will be a bit lower that 3 WAY odds,
So if we stake $100 for Atl Madrid @ 1.75
Atl. Madrid Wins : Total payout = $175-00
Draw: We get back our stake = $100-00
Eibar win :  we will be at  a negative balance – $100
draw no bet odds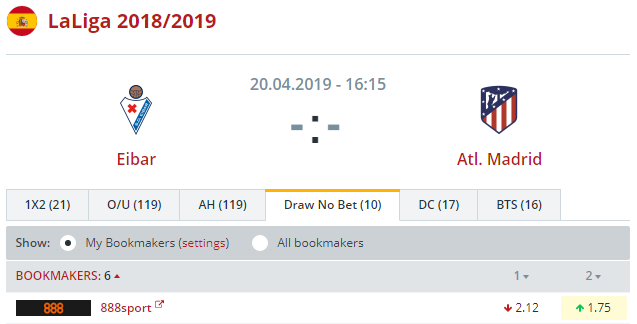 Away team form & Research

This table shows that Atl. Madrid played 16 away matches and it won 6 and draw 6 lost only 4, and after intensive research we found that those 4 games which it lost, 2 of those games it was playing against FC Barca, Real Madrid which are considered as big clubs. So we find it suitable to back it with Draw No Bet option​
TIPS
Always look for value odds above 1.75

Take your time to research

Use statistics websites

You will in most cases find value in away teams

Please note that you wont win always so be disciplined 

Go for clear favourites