There are several methods that you can use to fund your Hollywoodbets account
The Most popular way is using Hollywoodbets Voucher
1. Make sure you are logged on to your account and then click Top Up at the top right of screen.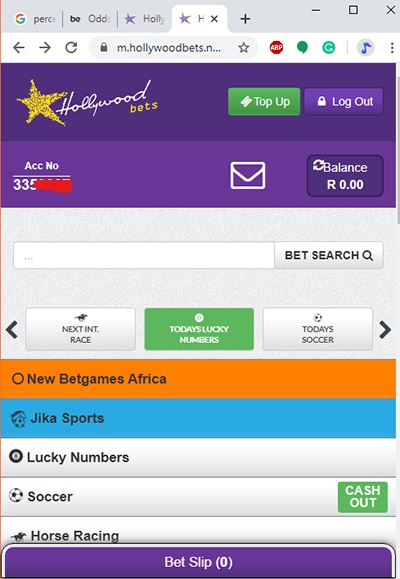 Enter voucher numbers in the textbox and click submit. Your account will be funded instantly.
Depositing using Bank, Instant EFT (OZOW & PAYFAST) VISACARD/MASTERCARD
Hollywoodbets offers a very wide range of deposit methods to suit everyone
Instant EFT by OZOW and PAYFAST makes inter-bank online payments quick and convenient. Immediate verification and notification of payments means no two day wait and no need for customers to send proof of payments.
Depositing using OZOW
Click Make a deposit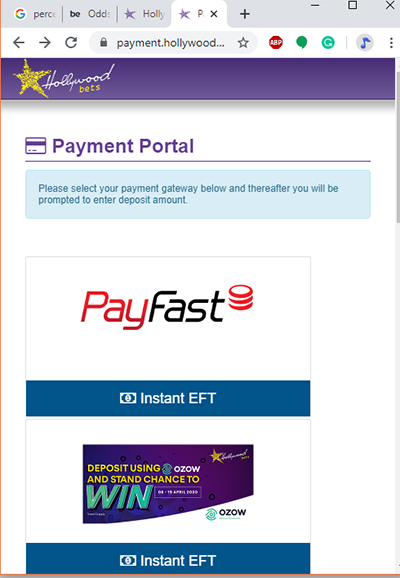 A new window will show up and click OZOW instant EFT. A window will pop to enter the amount you want deposit. Fill in the amount and click submit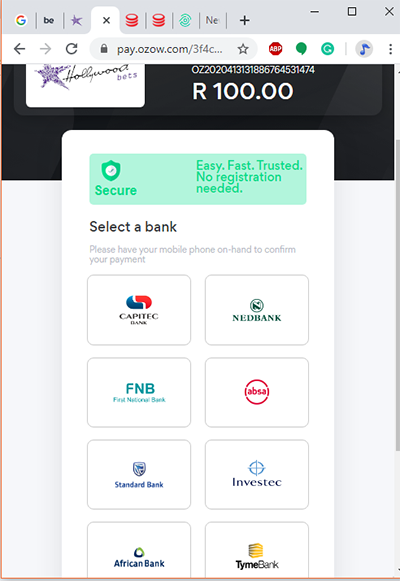 This window will showup. Click the Bank of your choice and then complete with all details needed. After that your account will credited immediately. No need of sending proof of payment.
Depositing using debit or credit card
Click make a deposit, enter deposit amount and scroll down until you find Virtual Card Cervices, click on it then this window will show up. Fill your details and click Pay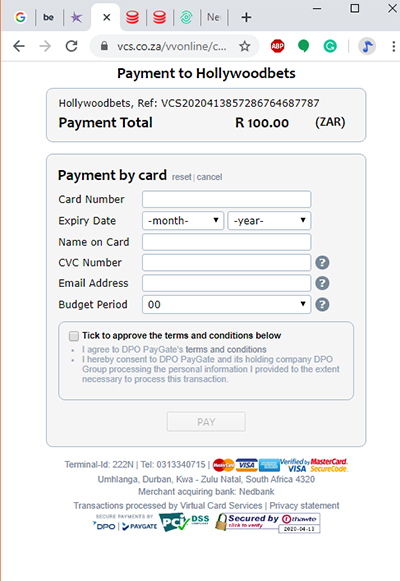 Your account will be funded immediately