There are currently 2 sites in South Africa where you can Play Dream Catcher Money wheel, that is Betway or Sportingbet
First you need to get a free betting account with either of these Sites
For this example we gonna use Betway
After creating betway account, make sure you are logged in and then go to Live Games and select Dream Catcher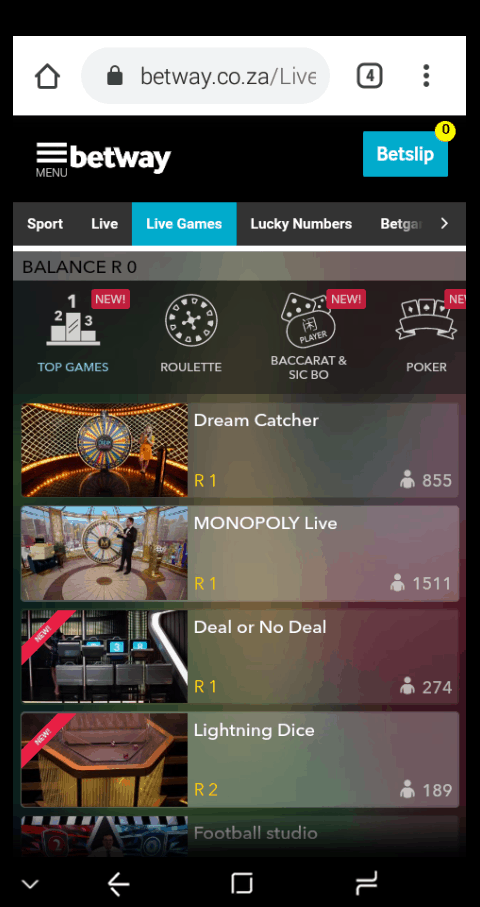 The wheel marked with a number (1, 2, 5, 10, 20 or 40) if the wheel stops at your chosen number after the spin, you win. The other two segments – 2x multiplier and 7x multiplier – act as bonus spins and multiply your next win!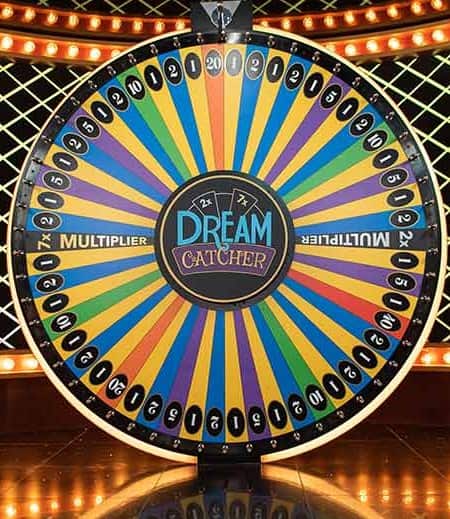 How to Play
Pick your chosen number e.g. 5 (Note. You can choose multiple numbers if you want to) Select amount you want to bet with by clicking on chips

1 represent R1.00
5 = R5
10 = R10
50 = R50
250 = R250
1000 = R1000
The dealer then spins the wheel. When it comes to a stop, the winning segment is indicated by a pointer mounted on a flexible piece of leather at the top of the wheel.

All bets are paid with the odds matching the number in the winning segment: e.g. winning number 5 pays R50 to R10 bet amount, winning number 10 pays R100 to R10 bet amount, and so on.
If the wheel stops on a multiplier segment (2x or 7x), then all bets remain in place and no new bets will be allowed. The wheel is spun again and the outcome of the spin (1, 2, 5, 10, 20 or 40) will determine the winning odds as usual but the odds will be multiplied twice or seven times over, depending on which multiplier the wheel stopped on in the previous spin.