Setting up a Hollywoodbets account is easy.
1) Go to Hollywoodbets website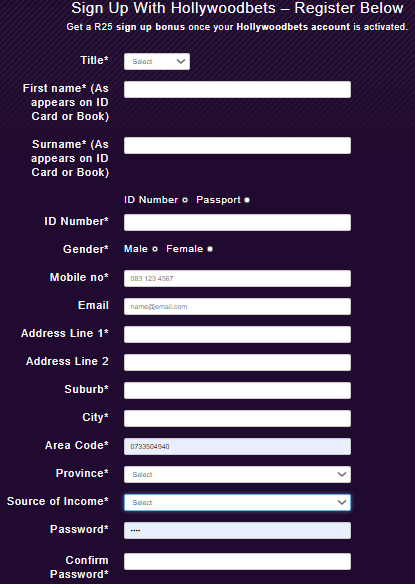 2. The sign-up form will appear. Follow the directions by entering the required information.
You can use your passport number if you are a foreign national living in South Africa.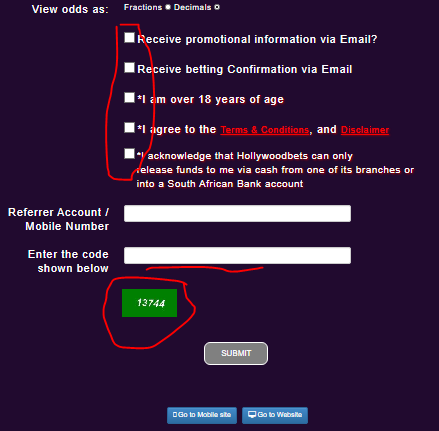 3. Tick all checkboxes and enter the code highlighted with green background. And click submit
You will receive your account details via SMS.
ACTIVATING YOUR HOLLYWOODBETS ACCOUNT
In order to activate your Hollywoodbets account, you will need to submit FICA documents. This consists of:
Copy or photo of your ID document
Copy or photo of your proof of residence (must not be older than 3 months, and must show a residential address).
You can submit FICA documents here, or via email on fica@hollywoodbets.net. Learn more about FICA here.
Deposit to Hollywoodbets account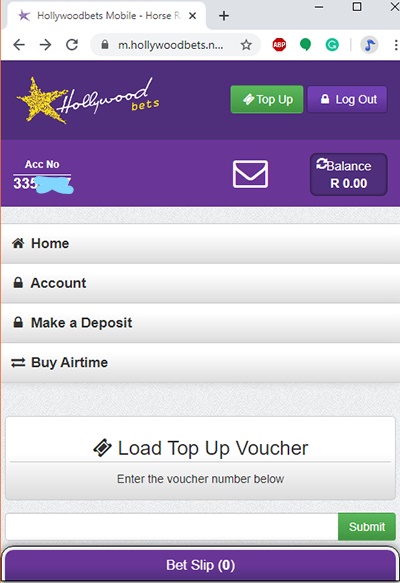 Once you have activated your betting site, the next step is to deposit funds to your account.
To do so click TOP UP at the top right of the screen.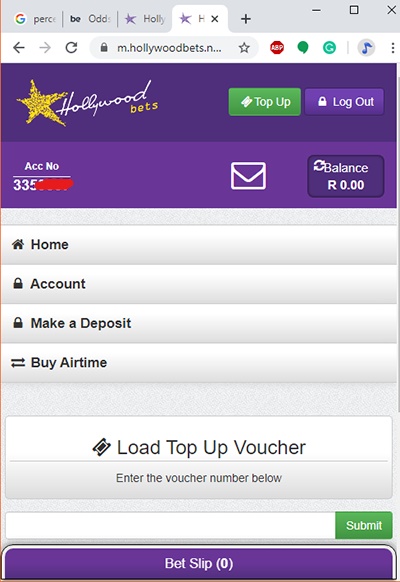 There are many ways to fund your Hollywoodbets account. The most common way is using Hollywoodbets Voucher.
Enter voucher numbers in the textbox and click submit, Your account will be credited instantly.
Other deposit options
By clicking Make a Deposit another tab will open with other deposit methods
Instant EFT is another quick way to fund your account using your Bank account (Supported bank accounts: Capitec, Nedbank, FNB, ABSA, Standard Bank, Investec, African Bank, TymeBank.
VISA CARD and MasterCard can also be used
Start Betting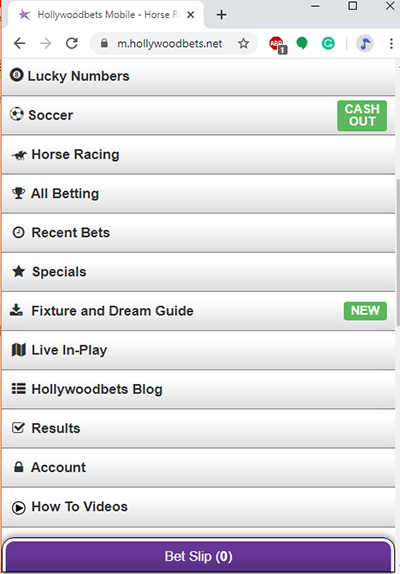 This is the home page of Hollywoodbets. You can start betting by selecting the category that you want to bet on, Could be sports, Lucky Numbers, Horce Racing etc.
Withdrawing Funds from Hollywoodbets account
Click Account tab in home page then select Withdrawal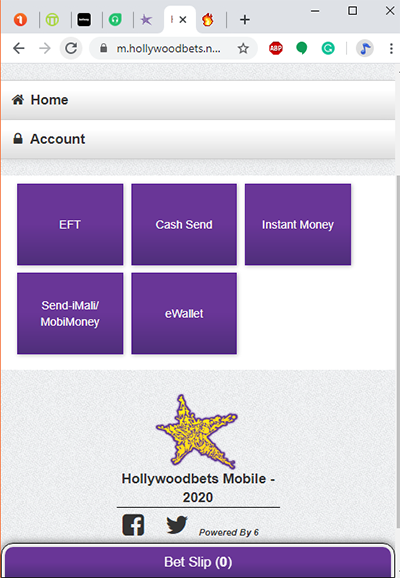 Select the Withdrawal method of your choice and fill in your details to complete the withdrawal process