MONOPOLY Live is a Dream Catcher Edition of one the world's most well-known board games. The objective of the game is to predict the segment the wheel is going to stop at after the spin.

The game also features a Bonus game that will take you to a virtual 3D MONOPOLY board, where Mr MONOPOLY walks around the board and collects prizes for you. The walk is determined by a pair of dice. You qualify for the Bonus game by placing bets on '2 ROLLS' and '4 ROLLS'.
First you need to get a free betting account with either of these Sites Betway or Sportingbet
For this example we gonna use Betway
After creating betway account, make sure you are logged in and then go to Live Games and select Monopoly Live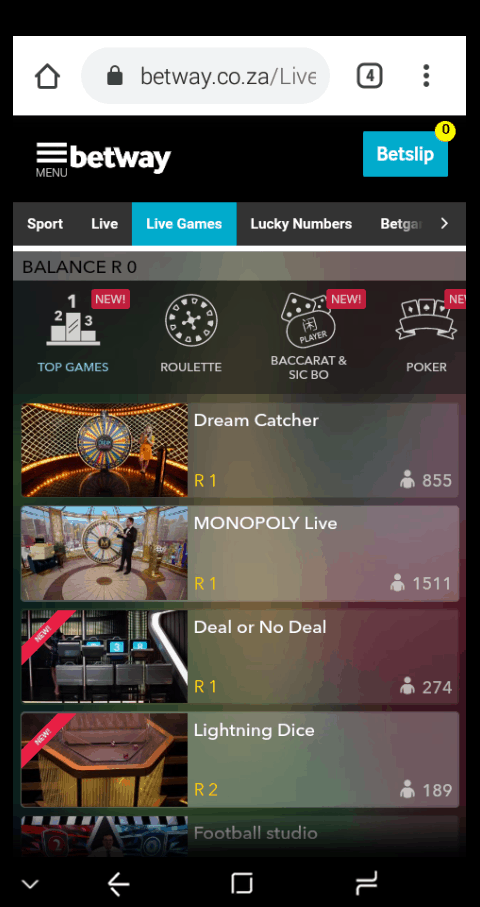 The wheel is marked with a number (1, 2, 5, 10, 2rolls, 4rolls & Chance) if the wheel stops at your chosen number after the spin, you win.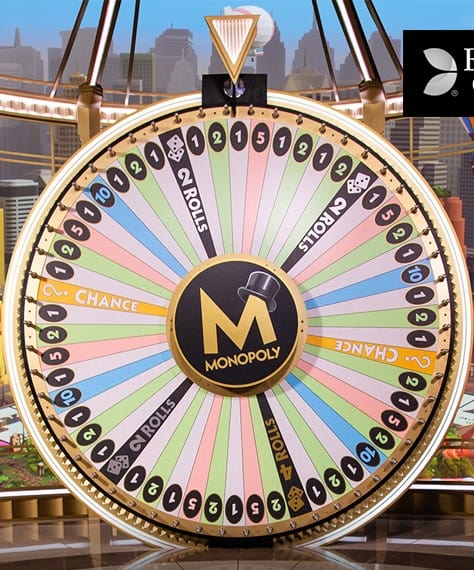 How to Play
Pick your chosen number e.g. 2 (Note. You can choose multiple numbers if you want to)
Select amount you want to bet with by clicking on chips

1 represent R1.00
5 = R5
10 = R10
50 = R50
250 = R250
1000 = R1000
The dealer then spins the wheel. When it comes to a stop, the winning segment is indicated by a pointer mounted on a flexible piece of leather at the top of the wheel.

All bets are paid with the odds matching the number in the winning segment: e.g. winning number 2 pays R20 to R10 bet amount, winning number 10 pays R100 to R10 bet amount, and so on.
2 Rolls, 4Rolls Bonuses
To participate in the Bonus game, place a bet on '2 ROLLS' or '4 ROLLS'. If the wheel stops at either '2 ROLLS' or '4 ROLLS', the Bonus game starts.
The Bonus game is played with two dice. If the wheel lands on '2 ROLLS', the pair of dice will be rolled twice. Mr MONOPOLY will walk around the 3D MONOPOLY board and collect your cash and multiplier prizes. If the wheel lands on '4 ROLLS', the dice will be rolled four times.
The MONOPOLY board has the same layout as a regular MONOPOLY game: Properties, Utilities, Free Parking, Railways, Taxes, Jail/Go to Jail, Chance/Community Chest and GO.
When you enter the Bonus game, Properties, Utilities, Railways and Free Parking have basic prizes.
After the dice are rolled, the virtual Mr MONOPOLY walks the distance as shown by the dice on the MONOPOLY board. Your total Bonus game winnings will be displayed and added to your Bonus win. If Mr MONOPOLY stops on 'Go to Jail' space and moves to the Jail space, then doubles (two same numbers on the dice) must be rolled to get out. All your previous Bonus winnings remain.
If a double is rolled, you get an additional free dice roll, except when doubles are used to get out of Jail.
If Chance or Community Chest is your stop on the board, you can win either a random cash prize or receive a fee.
During the Bonus game taxes and fees will only be deducted if your Bonus winnings allow it.
When you pass 'GO' all the prizes thereafter on the board will be doubled.
On the board, Income tax will reduce your Bonus winnings by 10% and Supertax will reduce your winnings by 20%.
When no more rolls are left, the Bonus game is over, and all your Bonus winnings are paid, together with your initial bet. You return to the main game.
Chance Segment
If the wheel stops on a 'CHANCE' segment, you will be given a card with a cash prize or a multiplier bonus.
If you have won a cash prize, your bet is returned on top of your winnings.
If you have won a multiplier bonus, all your bets remain in place. The game presenter will spin the wheel again, and the multiplier won will multiply the winnings. If you get a multiplier once more, your multipliers will be multiplied. For example, if you bet R100 on segment 5 and you get a Chance card with an 8x multiplier you will win 100 x 5 x 8 which is equal to 4000. If the next spin is a Bonus game, you will only win if you placed a bet on '2 ROLLS' or '4 ROLLS'.