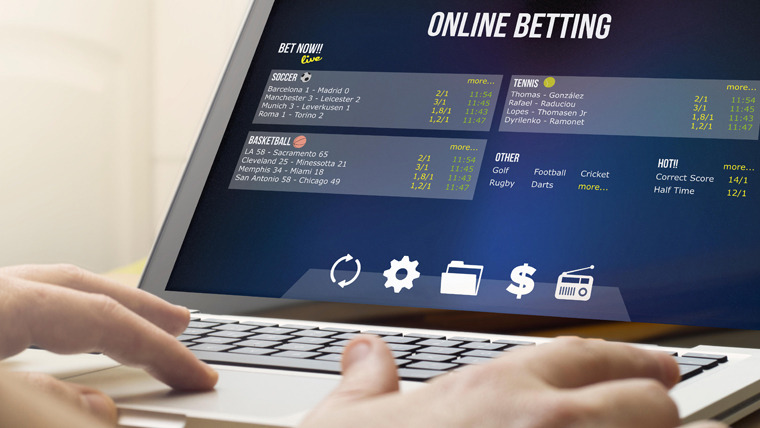 Someone asked me, "is it possible to make a living with sports betting?" I just said to him, to beat the bookmakers you have to think like a bookmaker. 
People bet/gamble for various reasons, but I can say it all begins when your favourite team is playing a rivalry opponent, and you start debating with your friends, my team is better than yours this and that. Sportsbook / Bookmakers noticed that and they saw an opportunity so that at the end if your team win you have double excitement, financially and emotional. Some people bet because they heard that someone at their workplace won a massive amount of money in his 12 fold accumulator and they want to try their lucky. For whatever reason that brought you to sports betting you now know that it isn't easier than it is being said, some gamblers have lost so much money.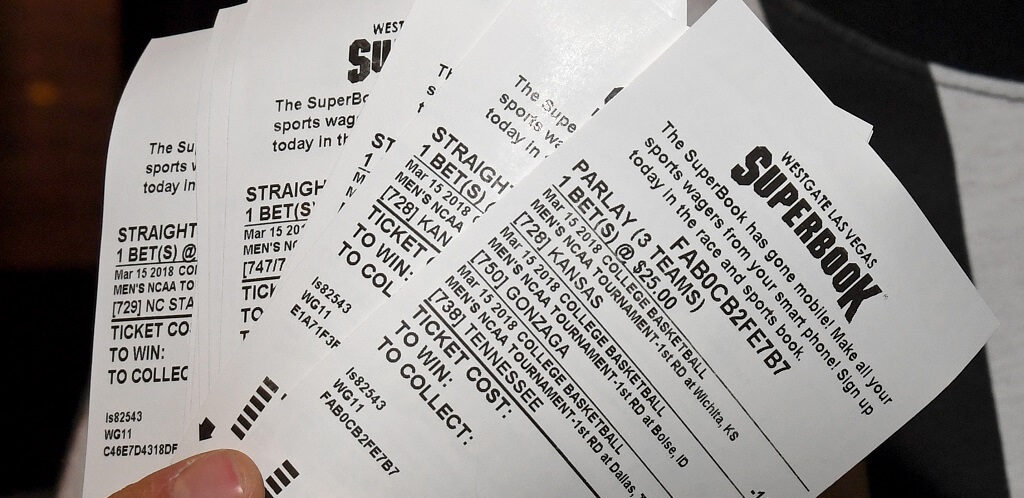 There is no good feeling than winning free money, that R2000-00 you won from your accumulator bet made you think it's easy to make money with sports betting. And on the next day you tried your same  10 fold accumulator you lost, you reduced to 5 teams you lost, you thought it's wise to play 2 teams you lost, you decided to go for single leg you lost again, you tried live bets you lost, you discovered other markets and tried different odds and again you lost, finally you decided to quit, but you have lost too much to just leave. You think, I need to recover and there you go BOOOM on a good weekend you win juss R700-00 you feel excited again, though you have lost more than you gained. We have all been there
How bookmakers make their money
So the question is how do bookmakers make money.
 Well it all started from simple strategy of a coin toss. To understand this principle we need to start from the single bets.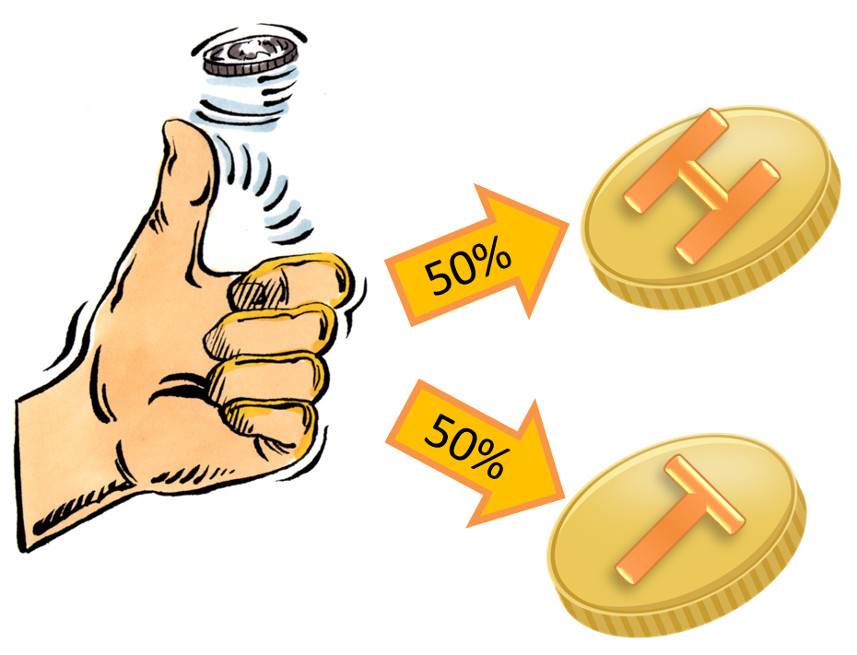 If I had to toss a coin there are 50/50 chances that it might be head or tail, simple right. So if you were to bet R10 for tail, you would have made R10 profit if you got it correct or lost R10 if missed it.
But because bookmakers are in business, they want a commission on every bet, they are the house. So now if the odds of South Africa Cricket national team (Proteas) to win against India Cricket national Team (Team India) are 50/50 the real odds should be like this.
The real odds are 2.00 but the bookmakers have reduced that odd to 1.90 and now their cut is 10% which they call it vigorish or just vig. Bookmakers use this practice to make money on their wagers regardless of the outcome. We will get into that In detail, lets go back to the coin toss strategy.
We have seen that there 50/50 chances in coin toss, what I mean is if I were to gamble today, say I will be wagering R10 for heads in every spin and I won 30 spins and lost 20 spins I would have made a profit of 10 spins (R100) then next day I lose by 20 spins that will be – R200-00, since it's a game of 50/50 chances in the long run I wont lose or make any money it's a game of money exchange, I will make money today and lose the next day so on and so on. That's what the bookmakers don't want, if odds were fair they were not gonna make money.
50/50 chances to fraction we get ½ when we change to decimals we get 2.00, simple mathematics. Now we will work with decimals
So now a bookmaker in every coin toss he charges you 10% if you win but he gets 100% if you lose,
meaning that if you wager R100 for heads and win, you get a profit of R90 but if you lose the bookmaker gets his R100. Now assume in the long run you have each won 40 times, still you would have made a loss of R400 meaning a bookmaker has profited R400. Simple maths, 40 times * R100 (stake) = R4000 therefore 10% of 4000 = R400.
Well the question is still there, how do I make real money in sports betting, how do I make a living out of it, if the rules are like that, if the house has that kind of advantage over the punter/bettor, well the answer is still the same, you have to think like a bookmaker, there are two very important things you need to understand first, VALUE AND DISCIPLINE​
If bookies start a sports betting company, they know how much return on investment (ROI) they are expecting, they know since they target small ROI of around 10%, they need big cash reserves to pay the punters during their growth. They know in the long run they will get their money back with profit. But that's not all what they do to pay winners, they try by all means to balance their books e.g.

A match between Kaizer Chiefs vs Orlando Pirates, R20 000  bets were placed for BTTS at odds 1.61 (meaning both teams will score) then R14 000 bets for no BTTS at odds 2.17  (meaning one team will score or none of them will score) Bookmaker would have received a total bets of R34 000 in a market.  
Then the outcome of (no BTTS) e.g  2-0 would have seen sports book paying out  R30 380.00 to punters and secured a profit of R3 620-00, then a (BTTS) outcome would have secured a profit of R1800-00 and paid out R32 200.00. which means the bookmaker had only paid out the money that it had received for that market and also made a profit.
That is balanced books, although things might be different if they got it wrong, unbalanced books meaning if they get more bets on one outcome then that outcome happens, they then use  cash reserves. Now you understand how bookmakers plan their things.
Value and the probability of such thing happening has to be 50/50, Value has to be in your advantage, but before that you need what we call a bankroll.
Why you need a bankroll? It's because you have a long term strategy. When we look at flip a coin strategy we know that you may even win 5 times in a raw or even lose 5times in a raw. So basically a bankroll will help you when you are on a losing streak that will be during your first few weeks or to a month. But your focus is in the long run.
How much value you want will be determined by your business plan, that will be your ROI in %. I suggest not more than 20% if you want real success. Let's check on ROI how will it look like
That's another important thing to look at, we know that if something has 50/50 chances of happening bookmakers will price it at around 1:90, so how do we find high value of odds.+2.05 with 50/50 chances? By research, Bookmaker unbalanced books, Promotions, Asian Handicaps. 
That's the most important thing, don't take it for granted, discipline is the key to success, you may do everything well but without discipline you are just a regular gambler with no success. People get too excited if they win and get terrified if they lose. Don't get too excited if you win constantly, you are in business remember, time will come when you gonna get a losing streak. that's part of the success path you gonna pass through.
That depends with the money you have, I will suggest you start with less money for the learning process as this is gambling and it has risks. R1000 – R2000 can be good for learning though the returns will be small. Below this article you will find Sign Up Bonus to bookmakers. That will save you money 
What happens if I win too much, will my account get closed?
We know that bookmakers are there to make money they are in business, they want you to win but not to take too much, and they will not close your account for winning. but for this process you will be safe because for this strategy you wont be using one bookmaker, you will need about 3 – 4 bookmakers . So you will be taking value along different sites, that will make you look like a ordinary punter. Find bookmakers below this article
This is crucial as it will help you in the long run, overcoming indiscipline staking plan, whereas after suffering straight losses you start to feel depressed, resulting in blowing your entire banking roll.
STAKE R100 IN 10 SINGLE BETS
In this method you will stake R100 in 10 bets and let the games play, here we trying to avoid the case of betting after losing as you will be using emotions instead of thinking. Betting ahead in batches is the only way to go.
The table above shows that we wagered 10 bets of R100 and we won 5 and lost five, and we secured a profit. The idea of wagering using the first R1000 of our R2000 bankroll is that in case we have won less matches , were gonna need a backup, though we know that in the long run we will get back our cash
Taking Advantage of Signup Bonus
Raising a bankroll isn't that a problem in our days, bookmakers offer signup bonuses that may help boosting your bankroll
Sunbet offers 100% signup bonus of up to R1000-00

Sportingbet offers 100% signup bonus of up to R2000-00
Assume you need a bankroll of R4000, you need R2000 and get the other R2000 from bonuses.
new customers only
min deposit R10 
T&C Apply  18+
100% Deposit Bonus up to R1000
new customers only 
5x Rollover   1.70 min odds 
min deposit R50
T&C Apply  18+