WSB is an online bookmaker with an impressive betting site which includes a mobile app so if you don't have an account by now we advise you create one now and never miss the exhilarating action of WSB. Their sports betting platform features an excellent wide range of betting markets and extremely high betting odds. WSB in an illegal bookmaker operating in the South African gambling scene so rest assured all your hard earned money you deposit and all your winnings are in safe hands.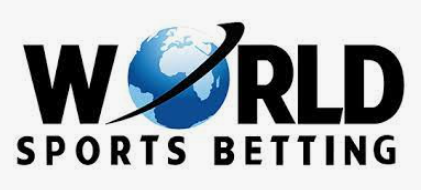 Register And Login Account Access Guide
Signup Bonus Access Guide
R50 Signup Bonus
100% Deposit Match Up To R15 000
How To Claim The WSB R50 Signup Bonus
In order to claim the bonus you have to successfully create a World Sports Betting account then you will need to FICA your account otherwise the account won't count as active. After that proceed to claim your bonus by emailing World Sports Betting via email at [email protected] or contact them on their live chat. Note that you will have to deposit a minimum of R50 real money before you can make a withdrawal.
How To Create Your WSB Account
As we mentioned above the crucial stage of getting your R50 bonus from WSB is creating your account successfully so we compiled a detailed step by step guide on how you can register at WSB.
Step 1: On your mobile phone or PC, visit the WSB official site.
Step 2: Tap on the orange 'Register' button which is found on the top right corner of the site.
Step 3: On the registration page enter your First name, Last name, Gender, South African mobile number, Email address, ID/Passport number, Date of birth.
Step 4: Read and understand the terms and conditions offered by WSB, and if you agree with them tick on box.
Step 5: Tap on the 'Next' button to complete the registration.
How To Upload FICA Documents At WSB
You can use two ways to upload your FICA documents and remember your copies must be 100% clear and all corners of you documents must be visible. The first method is to send them via email at [email protected]. or you can visit the WSB official site and Login to your account then visit 'My Account'. On the My Account side menu tap on 'FICA Verification' where you can upload your copies.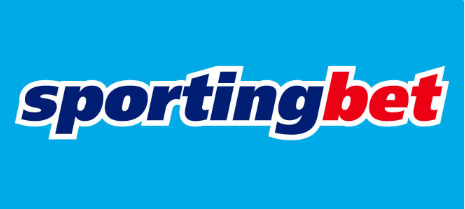 100% Deposit Match Bonus Up To R1 000
20 Free Spins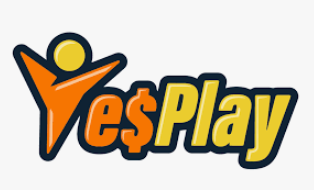 100% Deposit Match Bonus Up To R3 000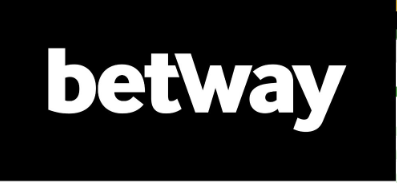 100% Deposit Match Bonus Up To R1 000 On Sports Or
100% Deposit Match Bonus Up To R2 000 On Casino
WSB Pragmatic Drops & Wins
At WSB you will always earn more when you play slots and from the 5th of April 2023 to te 6th of March 2024 you will stand a chance to win Instant Cash Multipliers and Free Round Bonuses when you play qualifying Pragmatic games. In order to find out the qualifying games simple visit the WSB 'featured' section and select the games with the DROPS & WINS icon.
WSB Birthday Deposit Bonus
WSB likes to show appreciation to their valued customers, so on your birthday they will match your deposit by 100% for up to R2 000 for example if you deposit R500 on your birthday you will receive a R500 bonus. You can easily email WSB at [email protected]. before your first betting transaction after making the deposit and will receive a free betting voucher matching your deposit.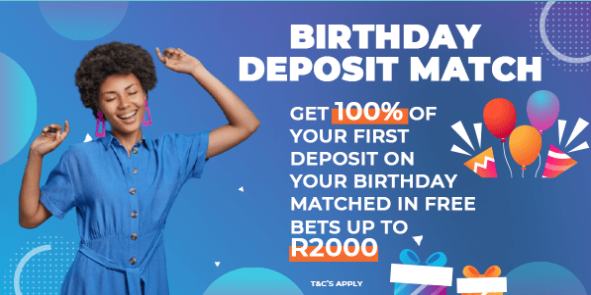 WSB Happy Birthday Promotion
On your special day WSB will sure to enlighten your day by crediting you with a free betting voucher. This voucher will be automatically credited on the day you registered your birthday and in order to redeem the voucher all you need to do is Login to your WSB account. Punters must note that in order to withdraw money from the betting voucher they must first deposit a minimum amount of R100.
WSB Spot a Mistake and Earn
As a bookmaker your site cannot be 100% perfect so WSB likes to engage with their punters by allowing them to correct them when there is a mistake on their site and compensate them with a R100 free betting voucher. Once you spot a mistake email them at [email protected] (Subject:  spot a mistake and earn) with your full name and account number with the error spotted.